Euro declines due to weak economic data in the Euro area
Euro falls for eight consecutive sessions against the US dollar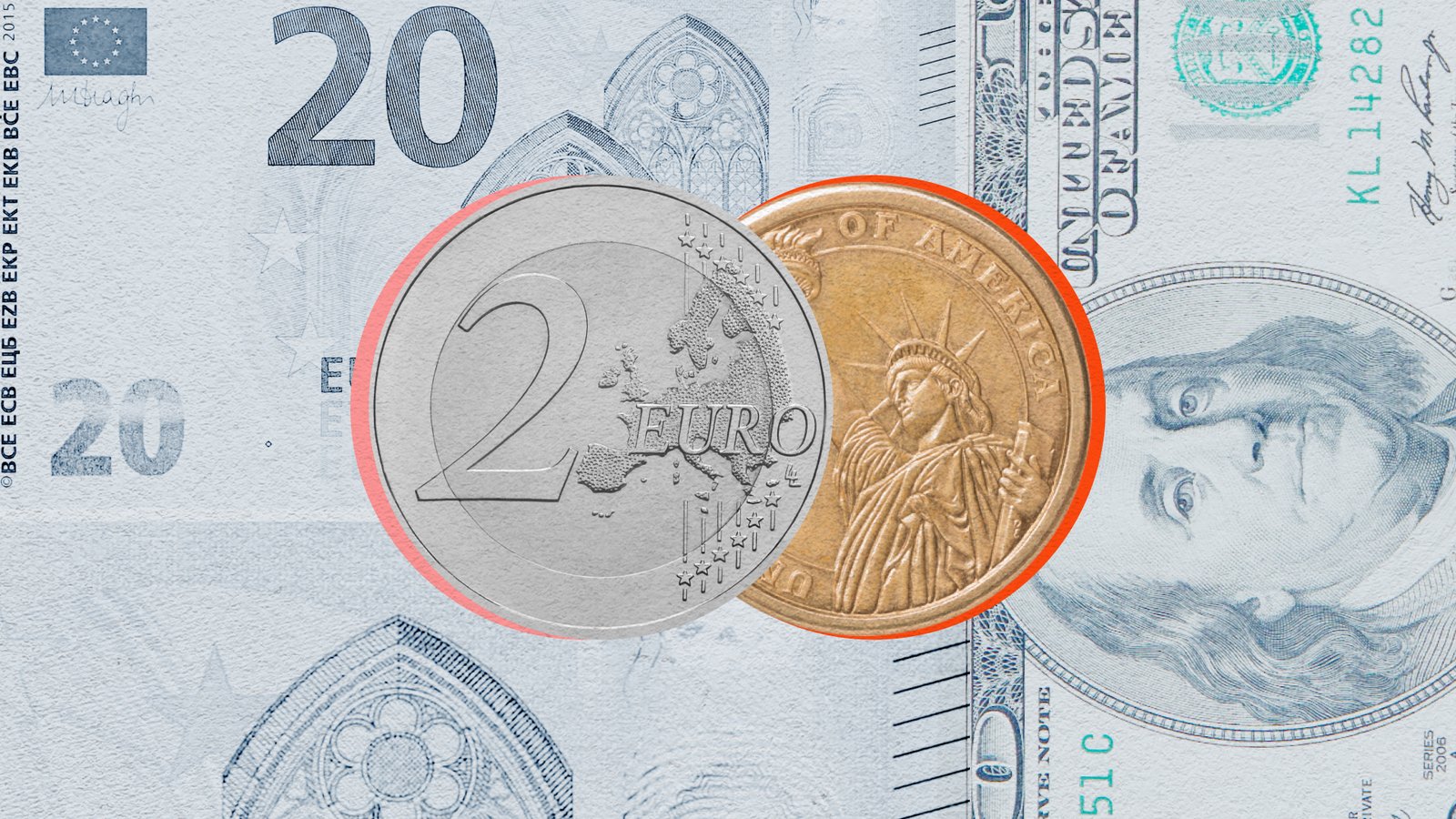 The Purchasing Managers' Index (PMI) for the manufacturing sector in the euro area has decreased

The markets are eagerly anticipating the European Central Bank meeting scheduled for this week

The euro/dollar pair has experienced successive declines
The most influential economic news affecting the Euro
The euro began the week's trading with a decline against most major currencies due to weak economic data in the euro area. On Monday, data revealed a deepening recession in the manufacturing sector in Europe and Germany this month, marking its worst performance in over three years. This decline coincided with the service sector recording the slowest growth rate in the last six months. In this context, the Purchasing Managers' Index (PMI) for the manufacturing sector in the euro area decreased to 42.7 points from 43.4 points in the previous reading, falling short of expectations for an increase to 43.5 points. Simultaneously, the PMI for the European service sector slowed to 51.1 points, compared to the previous reading of 52 points.
On the other hand, the markets are focused on the European Central Bank meeting scheduled for Wednesday and Thursday to discuss the appropriate monetary policy for the developments in the European economy. It is expected that the bank will raise European interest rates by 25 basis points for the third time in a row.
The euro started trading today with a slight decline against the US dollar, trading near the level of 1.1048 dollars.
The pivotal and technical levels that may affect the movements of the EURUSD
After the euro/dollar pair successfully rose to the level of 1.1250, which represents the upper limit of the ascending channel pattern, it was unable to surpass it. As a result, it retreated from that level and is currently trading around 1.1048. It is likely that the decline will extend to the support level of 1.0850, and if it breaks through that level, the decline may further extend to test the lower limit of the ascending channel, approximately around the 1.0700 level.
However, if the pair rises above the level of 1.1050, this may contribute to an extension of the rise to test the peak it recorded around the level of 1.1250. Should it surpass this peak, it may further contribute to the continuation of the rise of the pair, potentially testing the level of 1.1400.