Gold corrects higher after experiencing steep declines
Gold prices noticeably rise to $1922 since week's start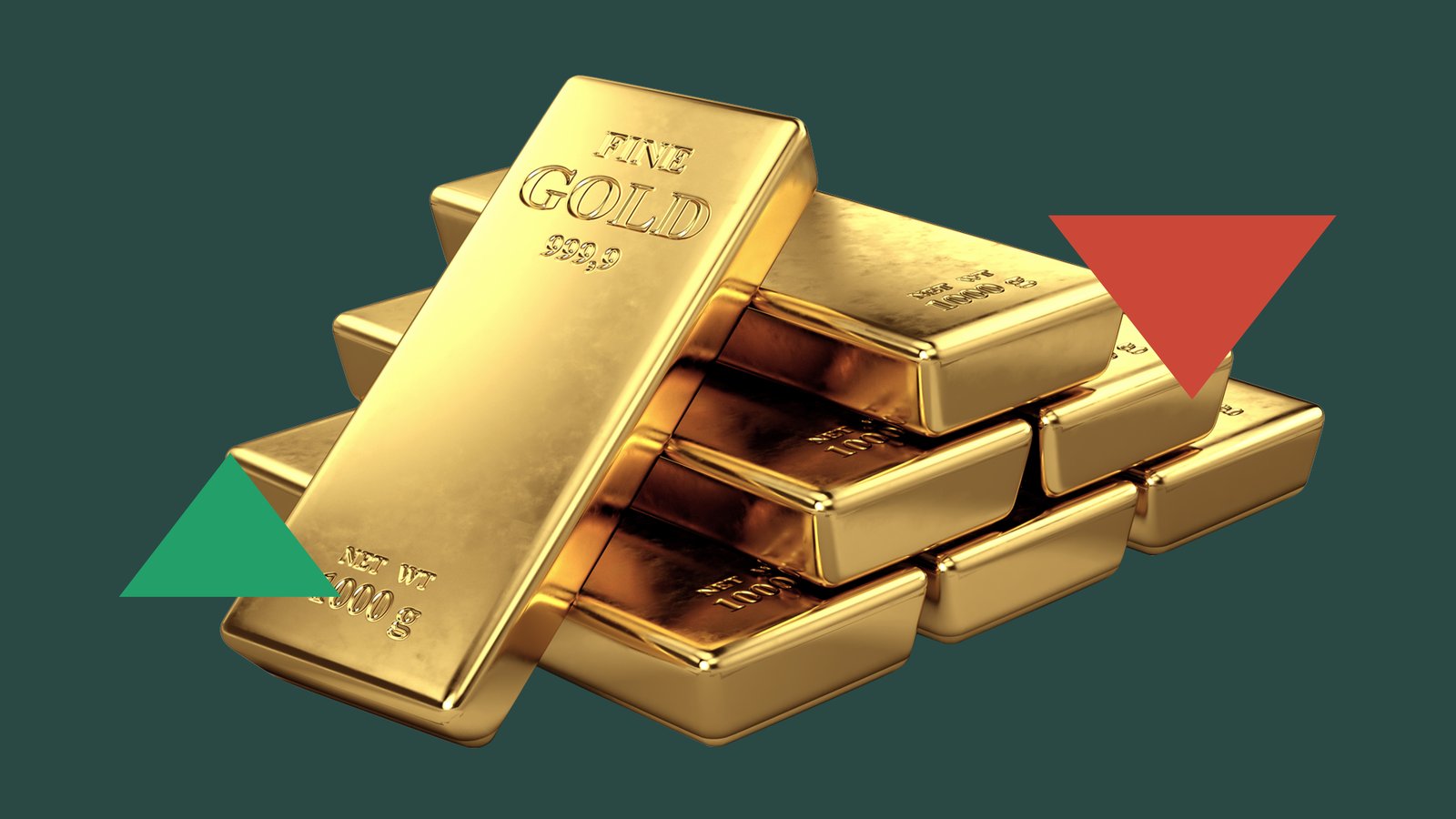 The drop in the dollar index is boosting gold's rise

Weak economic data have been observed for the US dollar since the beginning of the week

Market participants are eagerly awaiting Powell's speech at the Federal Reserve Forum
The impactful economic events shaping US dollar movements
The US dollar has been experiencing fluctuations due to several impactful economic events. One notable development is the substantial increase in the value of precious metals, particularly surpassing the $1900 mark once again. This rise coincides with a decline in the US dollar index concerning major currencies and commodities. Moreover, the release of weak economic data has added to the complex economic landscape.
Against this backdrop, the preliminary reading of the US Manufacturing Purchasing Managers' Index (PMI) indicates a contraction of approximately 47 points, in contrast to the previous reading of 49 points. Similarly, the initial reading of the US Services PMI reflects growth below market expectations, measuring 51 points in August. This is a decline from the previous reading of 52.3 points recorded in July. Adding to these indicators, data from the US Bureau of Economic Analysis has unveiled that new home sales reached an annual pace of about 714,000 units in July. This contrasts with the earlier reading of 684,000 units in June.
Meanwhile, the focus of the market has shifted to the two-day Federal Reserve Forum taking place in Jackson Hole. Federal Reserve Chair Jerome Powell is slated to deliver statements on Friday evening during this event. These statements are anticipated to provide insight into the central bank's perspective on the current economic situation and potential policy adjustments.
The price of gold initiated the day with a slight increase. The precious metal is currently trading close to levels around $1920 per ounce.
Crucial technical levels expected to influence gold movements
There are pivotal technical thresholds that are poised to exert an influence on the trajectories of gold.
The precious metal has achieved a successful ascent, marking its peak price for the week at approximately $1922.00. It is projected to confront robust resistance at approximately $1930.00. Should it overcome these thresholds, it has the potential to fuel additional upward momentum, potentially probing resistance at $1950.00 and even extending its rally towards $1970.00.
Nevertheless, in the scenario where gold falls short of surmounting the $1930.00 resistance, there exists the possibility of a retracement to test the support level of $1915.00. A breach of this support echelon could potentially trigger a further downturn, leading to a test of the support level at $1900.00.