The EURUSD fluctuated due to the contrasting central banks' policies
The next US Federal Reserve meeting may determine the direction of the EURUSD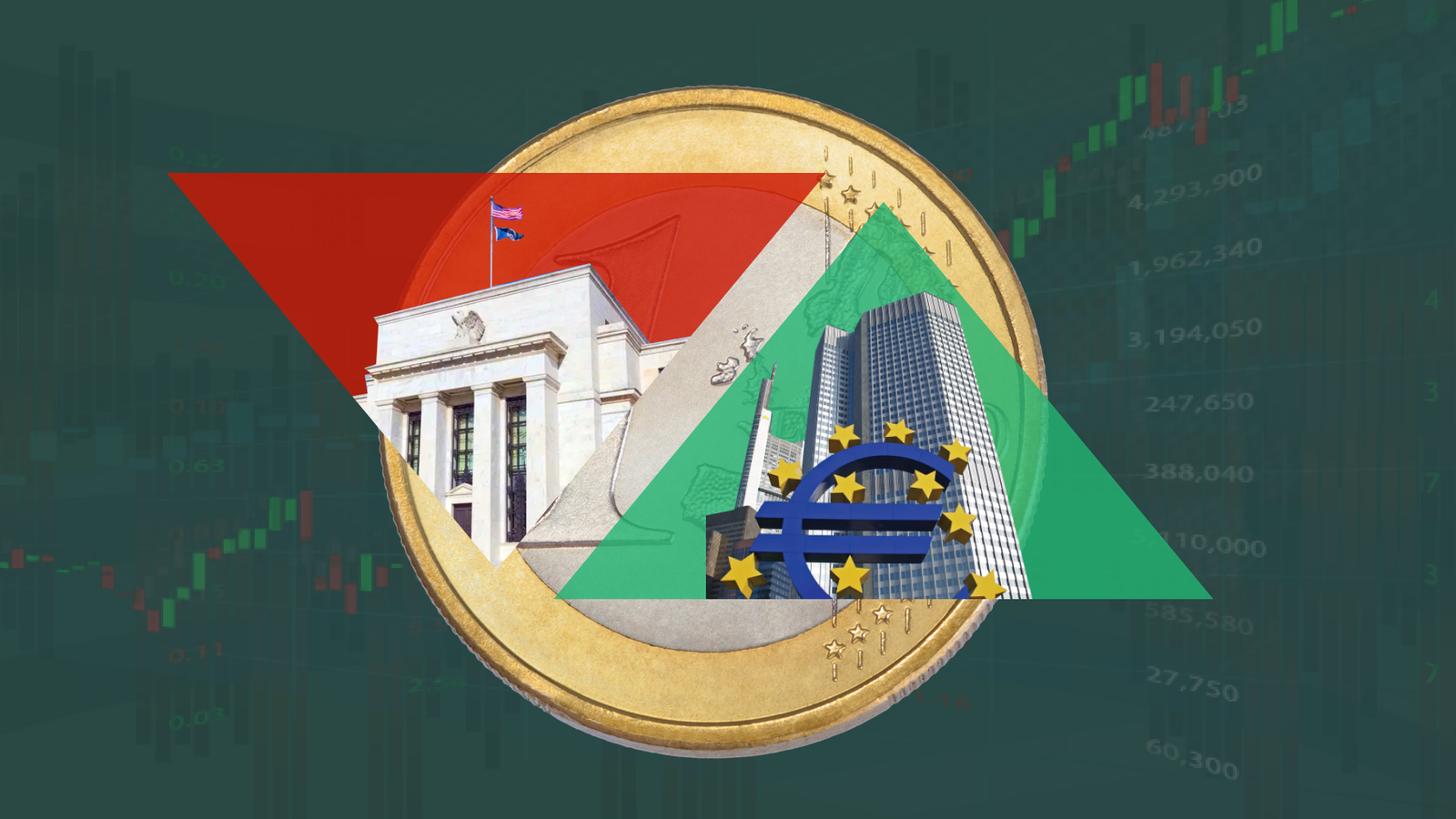 The pair's future direction could be determined by the decisions made at the upcoming Federal Reserve meeting on March 22nd.

At the last ECB meeting, an interest rate hike of 50 basis points was announced as part of efforts to control inflation.
The movements of the EURUSD have been impacted by the conflicting news surrounding both the euro and the dollar.
The ECB's tightening policy, aimed at controlling inflation, has been countered by Powell's statements regarding potential interest rate hikes.
The US Federal Reserve's upcoming meeting will be closely watched, as its decisions will likely determine whether interest rates for the dollar will be raised to control inflation or whether the Fed has a different approach to economic concerns currently dominating the banking sector.
Currently, the EURUSD currency pair is experiencing occasional movements and nearing a price explosion. It is currently trading within a range between support at 1.0500, which it has bounced from several times, and resistance at 1.0750.
The next Federal reserve meeting
the FED meeting is expected to impact the pair's future direction. A retreat from current levels could result in a failure to hold above the 1.0750 level, causing a retreat to test the support at 1.0500. If this support level is broken, it could result in the formation of a head and shoulders pattern on the daily framework. In this scenario, the drop may extend to levels of 1.0400, followed by the next support level at 1.0290.
On the other hand, if the pair manages to overcome the resistance at 1.0750 and remains above this level, this could contribute to an extension of the rise to levels of 1.0900. If it surpasses this level, it may extend to levels of 1.1030.
In conclusion, the direction of the EURUSD currency pair remains uncertain and will likely be influenced by the decisions made at the upcoming Federal Reserve meeting. The conflicting policies of both the ECB and the Federal Reserve have resulted in a range-bound trading pattern for the pair, but a breakout could be imminent. Traders and investors should closely monitor the upcoming meeting and be prepared for potential market volatility.