ALL PRODUCTS
Hundreds of trading products in your pocket
Pick from forex pairs, gold, oil, US stocks, indices and more.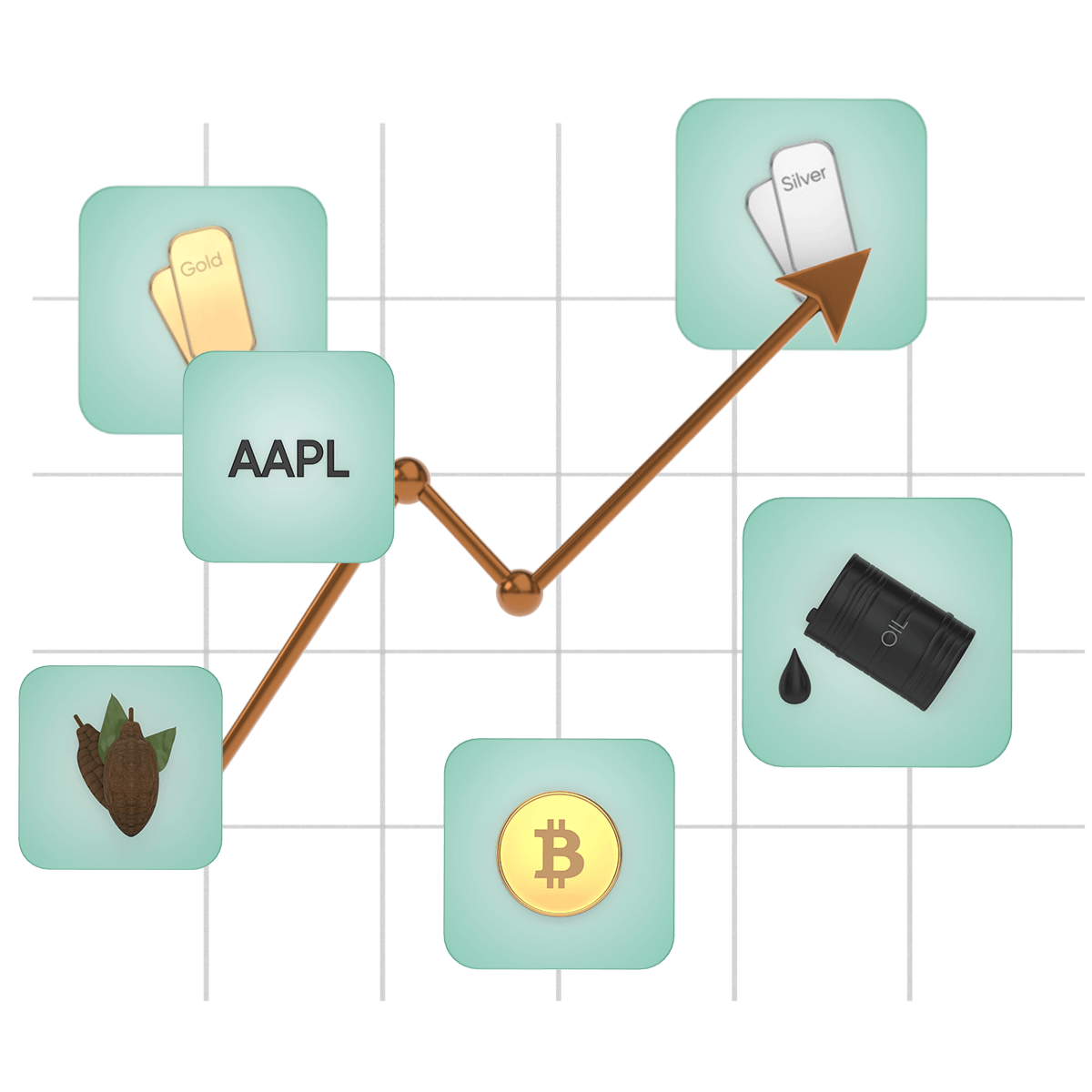 PRODUCT SPREADS
Transparent pricing
Open an Equiti account to trade with tight spreads on EURUSD.
WHY TRADE WITH EQUITI?
Trade on global markets without switching platforms
We offer leverage up to 1:2000 and spreads from 0.0 pips.*
ABOUT CFDS
What are CFDs?
CFD trading (or "Contract for Difference" trading) allows you to open positions on the price performance of an asset - without owning the asset directly. This means you have the flexibility to choose whether you think something's value will go up or down.
LEARN WITH EQUITI
Product FAQs
What products can I trade?
Equiti offers instant access to global financial exchanges with major markets packaged into one trading platform. Explore opportunities in FX pairs, commodities like gold, digital currencies, shares, ETFs and indices. We offer rolling and future contracts on selected products with spreads from 0.0 pips and leverage up to 1:2000.
What are trading products?
Trading products are assets that you can trade online via a broker, such as FX, shares, commodities and indices. Online trading generally refers to buying and selling OTC securities (or 'Over The Counter' trading instruments) via the internet or other electronic means - such as wireless access or touch-tone telephones. In most cases, customers access a brokerage firm's Client Portal (or website) through their regular Internet Service Provider. Once there, customers may consult provided information, monitor activity and place or close orders by logging into their personal, secure accounts.
What are spreads?
Spreads are measured in pips and show the difference between buy and sell price. In trading, 'ask price' (or 'offer price') means the price you'd like to buy at, and 'bid price' is what you'd like to sell at. In practice, if EURUSD has a bid price of 1.55310 and an ask price of 1.55320, the spread would be 1 pip.
What is a 'pip'?
A pip, short for 'point in percentage', is a very small measure of change in a currency pair in the forex market. It can be measured in terms of the quote or the underlying currency. A pip is a standardised unit for the smallest amount by which a currency quote can change. It is usually 0.0001 and for JPY-pairs it's usually 0.01. A fractional pip or point is equivalent to 1/10 of a pip. There are 10 points to every 1 pip.
What is 'leverage' & how do I use it?
We offer leverage through the use of margins, where we provide borrowed funds from our deep liquidity pool to increase your trading position. This means traders can increase their market exposure by paying a fraction of the initial investment. In practice, 1:20 leverage means you can invest $10 and control a trade worth $200 - allowing for higher potential gains AND losses. Please note that leverage amplifies your trade position on markets, but does not multiply your trading account balance. Make sure you understand your risk appetite, try to minimise your losses by using stop loss tools or other risk management strategies.

We offer up to 1:2000 leverage on selected products like major FX pairs.
There's more to explore
Platforms
Trade CFDs with live market data on MT5 from your phone or computer.
Equiti Account
Zero commission trading with low deposit requirements.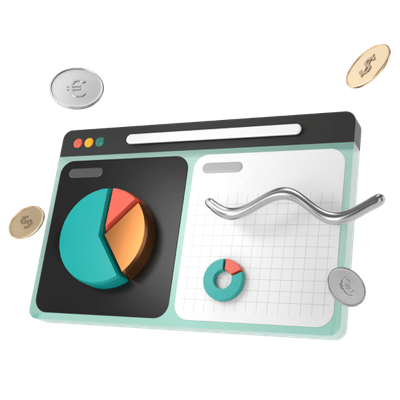 Partners
Introduce your client network for competitive benefits.