TRADE WITH A GLOBAL BROKER
Invest in a world of financial potential
Trade on forex, US markets, cryptos and 400+ CFDs globally with Equiti. Open accounts on MT4 & MT5 for great rates, fast speeds and real human support.
WHY TRADE WITH EQUITI?
We're a trusted global broker with competitive pricing
We connect MT4 & MT5 with best-in-class products, smart data tools, amazing customer support and secure payment solutions.
Fully regulated
6 licences across 6 regions, including the UK's FCA & the UAE's SCA.
400+ products
Trade CFDs on forex, shares, indices, ETFs, commodities & futures on MT4 - plus cryptos on MT5. 
Great rates
$0 platform fees, commission from zero ($0) and tight spreads starting from 0.0 pips.
24/6 support
We're here to help fix issues quickly in English, Arabic, Spanish & more.
Secure
Your money is kept in independent accounts with trusted Tier 1 banks.
Speedy
Instant notifications, fast execution and fund transfers from one secure dashboard.
TOP UP YOUR TRADING BALANCE
Transfer funds securely, free of charge
VISA | Mastercard | Skrill | Neteller | Bank transfers | Crypto wallets
CFD PRODUCTS
Trade on the rise or fall of prices with 1:500* leverage
Trillions move in the market daily, we've handpicked these trading products to give you a head start.
60+ FX pairs
Buy and sell 60+ forex pairs including EURUSD, GBPUSD, GBPJPY & AUDUSD.
Indices
Speculate on global economies with US30, UT100, UK100, DE30 & other index rolls.
300+ shares
Trade on the yield of top companies like Apple, Meta, Disney, Amazon & Tesla.
Commodities
Weigh in on oil, gold, precious metals & more with precise lots from 0.01*.
Futures
Predict future price moves on gold, commodities & major indices like UT100.
ETFs
Forecast the performance of robotics, big data & biotech with curated stock baskets.
INVEST ACCOUNTS
Go long on fully-paid crypto with no rollovers
Open an Invest account to trade fully-paid crypto CFDs on MT5 with no overnight fees.
TRADING PLATFORMS
Trade on MT4 or MT5 supported by top tech
400+ CFDs on MT4 and MT5 - with 80+ tools, real human support & live market news on ANY device.
LIVE ACCOUNTS
Open trading accounts, easily
Start trading today or learn before you fund on our risk-free demo account.
Step 1: Open
Enter your email, ID, proof of address & bank account to start your application.
Step 2: Fund
Deposits range from $500 for Standard, $10k for Advanced & $50K for Elite. 
Step 3: Trade
Stay in step with markets through daily updates & instant transfer notifications.
AWARD WINNING EQUITI GROUP
We'll never trade these golds
Most Trusted Broker in the Middle East - Ultimate Fintech Awards MENA, Feb 2021
Best Online Global Broker - Forex Expo Dubai, Sep 2021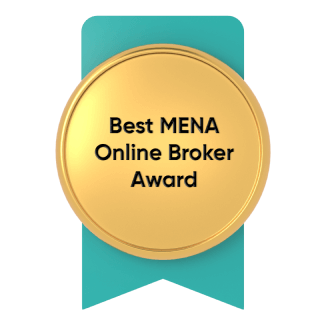 Best MENA Online Broker Award - The Forex Expo Dubai, Dec 2020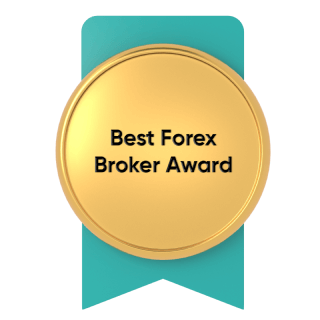 Best Forex Broker Award - The Forex Expo Dubai, Oct 2019
MEET EQUITI
Global markets, local experts
We're ready for questions - big or small. Here's how you can reach us.
Local offices
Our teams are spread across London, Amman, Limassol, Dubai & more.
Latest news
We like to keep busy - follow us on social media or read our latest press releases.
HOW DO I TRADE ON FINANCIAL MARKETS?
Trade smarter with these simple starting points
Here's a few things you should know, but please note that the following explanations should not be taken as investment advice.
1. Know your limits - and your leverage
Traders use leverage to gain better market exposure without committing the whole amount necessary to own the physical instrument. This means you can open a position at a fraction of the total value you are trading - but as profits & losses are based on the total size of the trade, the end result can be much larger than the initial outlay. Enhanced exposure allows for higher potential gains, but can also cause losses to exceed deposits. 
Protect your trades with risk-management tools, such as stop-loss orders, and make sure you're always trading within your means. 
2. Start small
A common mistake is to go 'all in' on your first trade. We offer micro lots from 0.01 and ranging up to 300 on selected Products, so that you can control the size of your trades. Always ensure your account is adequately funded for your risk appetite & trading goals. 
If you're just starting out, we recommend testing on a risk-free demo trading account with up to $50,000 in simulated funds for practicing on live markets.

Our trading demos are available on MT4 and MT5 with full access to financial products, tools and charts. 
3. Stay friends with tools & trends
Every trader will have a different strategy, tools or trends that they prefer to trade - and it's always your choice on how you'll trade the breakouts. Some plan ahead by using stop-loss tools or setting monthly floats for their trading capital, but in general it helps to incorporate technical analysis, stay updated on market news and to be aware of support & resistance areas prior to entering a trade. 
Always conduct your own research, ensure proper risk management or consult an independent professional for advice if you're unsure about placing a trade. 
Select a market sector on our Products page
4. Never stop learning
The best traders are perpetually researching. You can discover new opportunities from looking at past price action, learning from online training resources, following us on Twitter or by checking global news daily.

5. It pays to keep a cool head
Markets might get your heart racing, but it pays to keep your nerve. Top traders keep a cool head and make unemotional, informed & shrewd choices. 
6. Open accounts in advance
When you're trading online, every millisecond counts. Make sure your funds are ready to go when you need them. If you're already trading, setting risk targets can help you ensure you have available funds for new trades. If you're new to trading, prepare for new accounts to take a few days to be opened, verified & funded. 

Compare Equiti accounts
7. Never lose track of your trades
If you're trading manually or using automated tools like stop-loss orders, you should always keep a keen eye on your trades. If you don't close a position, you risk losing more than your initial deposit if the market continues to move against you. Be prepared for any holding fees that might occur from keeping positions open after trading hours close. 

Get familiar with our Financing Fees
8. Update your calendar
We all know global events can impact markets, but public holidays can affect trading hours too. Plan ahead for economical events and upcoming breaks that may cause additional rollover fees. 
FAQS
Questions about trading with Equiti
Who is Equiti?
Equiti is a fintech firm that provides online tech for trading forex, ETFs, crypto, shares, indices, commodities and futures (via secure platforms MT4 and MT5) as CFD Spot or Future contracts. 
With over 400 global specialists and 24/6 customer service in 9 languages; we provide access to individual, professional and institutional brokerage services across various affiliates and subsidiaries.
You are currently visiting Equiti Brokerage (Seychelles) which is regulated by the SFSA (Seychelles Financial Services Authority).


What type of broker is Equiti?
We are a mark-to-market straight through processing (or 'STP') execution-only broker, licensed and regulated by the Seychelles Financial Services Authority. This means we do not take risk against our clients - all positions are sent directly to our liquidity providers.
Where can I find Equiti Group?
Equiti Group's global footprint includes local offices in Europe, the Americas, the Middle East, Africa and the Asia Pacific regions.
The six regulated entities within Equiti Group include Equiti Capital UK Ltd regulated by the UK's Financial Conduct Authority, Equiti Group Limited Jordan regulated and licensed by the Jordan Securities Commission, EGM Futures DMCC regulated and licensed by UAE's Security and Commodities Authority, EGM Securities regulated and licensed by the Capital Markets Authority, Equiti Brokerage (Seychelles) regulated and licensed by the Seychelles Financial Services Authority, and Equiti AM regulated and licensed by the Central Bank of Armenia.
Is trading only for professional traders?
Anyone from any background can trade online – all that's required is sufficient funds for opening an account, a verified bank account and appropriate appetite for risk. We support all levels of traders with tiered accounts, dedicated managers, multilingual customer support and competitive pricing - Standard accounts start with deposits from $500.
Although we provide customer support 24/6, Equiti is an execution-only broker and does not provide any advisory management or investment advice. We encourage all levels of traders to seek professional advice and utilise risk management.

Compare Accounts
What is a 'stop loss' order & why should I use it?
Arguably the most popular tool for reducing risk, stop loss orders are designed to limit loss on a security position that's made an unfavourable move. When you place a stop loss order with a broker, you're requesting to close the position once the instrument reaches a certain price. This is helpful as it means your trades need less monitoring and can help to limit losses, particularly in volatile markets.
Please also note that a stop loss is by no means a guarantee, positions may be affected by price gaps over market closures, data release or other economic factors.
How can I maximise my returns?
Trading CFDs is based on the speculation that the value of one asset will increase relative to another, which creates potential to maximise returns. However, there's no guaranteed strategy or market that will always deliver profit. If your current broker says otherwise, check if they're regulated!
Investing in global markets by purchasing forex, commodities, ETFs or other CFD products requires capital in order to benefit - though we always encourage our clients to risk only what they can afford to lose. Markets are known to be unpredictable and can go up and down, which means both losses and profits can equally occur.
There's more to explore
Products
Browse FX, indices, shares, commodities, futures, crypto & ETF CFDs.
Platforms
Find the right trading platform for your needs - we offer MT4 and MT5. 
Accounts
Experienced or beginner - find the right trading account for you.